Shop the Farm
Craving some locally-grown popcorn? Maybe an embroidered tea towel? What about soap made right here at TVF? Our shop has a bit of everything. And every purchase helps us continue to deliver programming to kids from all over Southern Arizona!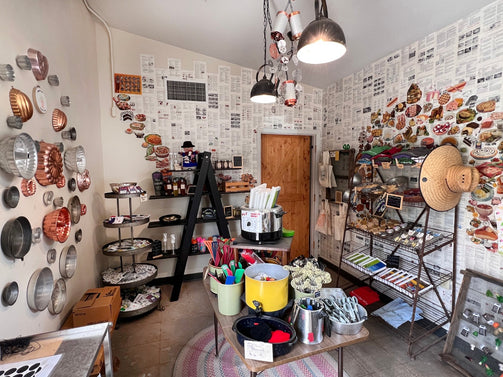 Featured product
Tamales - Limited Time Only! (in-store pickup)
Regular price

Sale price

$15.00 USD
Pick up your holiday tamales at the farm! Made by Chef Becky in our certified kitchen, these are perfect for your winter table. You can choose from our Green Chile & Cheese Tamales (vegetarian), or our Red Chile Beef Tamales. 
Note: These delicious tamales are available to pick up during our Holiday Market on December 12 from 4-8pm @ Tucson Village Farm 4-H Healthy Living Center (2201 E Roger Rd).
Green Chile & Cheese Ingredients (Veg): Corn Masa, Green Chilies, Cheese, Canola Oil, Corn Husk.
Red Chile Beef Ingredients: Corn Masa, Red Chilies, UA Beef, TVF greens, Cheese, Onions, Canola Oil, Corn Husk.
Available in 1/2 dozen.
All Products

54

products

Prepared Foods

2

products

Body Care

12

products

Cookware

18

products

HydroFlasks

0

products

Seeds

10

products

Popcorn + Seasoning

1

products

Apparel

9

products

Kits

2

products

Stickers

1

products
Showing 6 of 54 products on All Products collection
Showing 6 of 12 products on Body Care collection
Showing 6 of 18 products on Cookware collection
Showing 6 of 10 products on Seeds collection
Showing 6 of 9 products on Apparel collection
Ropes Course Sticker
Support TVF
Every purchase that you make at TVF's shop directly helps us in our mission to deliver programming to Tucson kids and help them to live healthier, more fulfilling lives. Thank you for your support!